CAPA Services have quite a unique product offering, acting as administrative support and something of a go-between for their clients with their dealings with Centrelink.
Although they had a brand, they lacked consistency in their approach, so they came to Spearhead Creative to see if we could help. We started the process by developing a brand strategy – looking at what their brand stood for and how to make it resonate with their target markets.
Spearhead Creative tidied up their branding, developed a positioning statement, campaign messaging and a unique look to all pieces of communication explaining their services. We also updated their stationery suite, website and we are developing a comprehensive marketing communications plan to take this messaging to the world.
---
Creative Concepts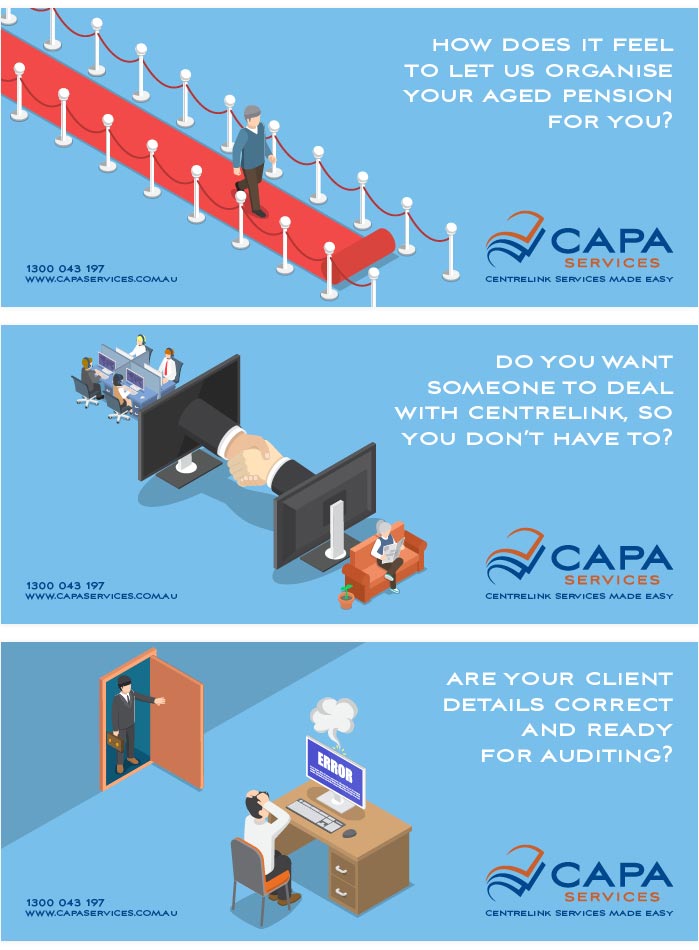 ---
Graphic Design and Copywriting