Concordia Lutheran College – a co-educational learning environment for Prep to Year 12 students across three campuses in Toowoomba, Queensland required a creative campaign to reflect the current brand guidelines and communicate a fresh look and feel that is innovative using new visuals and key messages.
As a result, Spearhead Creative developed a creative campaign including positioning statement to support the current positioning/marketing statement (With one heart), overarching key messages and sub messages that align with the brand's integrity, brand essence, core target market and cut through the competitors.
The campaign tagline: "Learning is at the heart of everything we do." was created and each creative concept was developed with a headline that starts with a unique positioning: "Share our passion for…." (followed by the subject matter of the ad) which also builds on this positioning – the heart being a symbol of passion.
---
Creative Concepts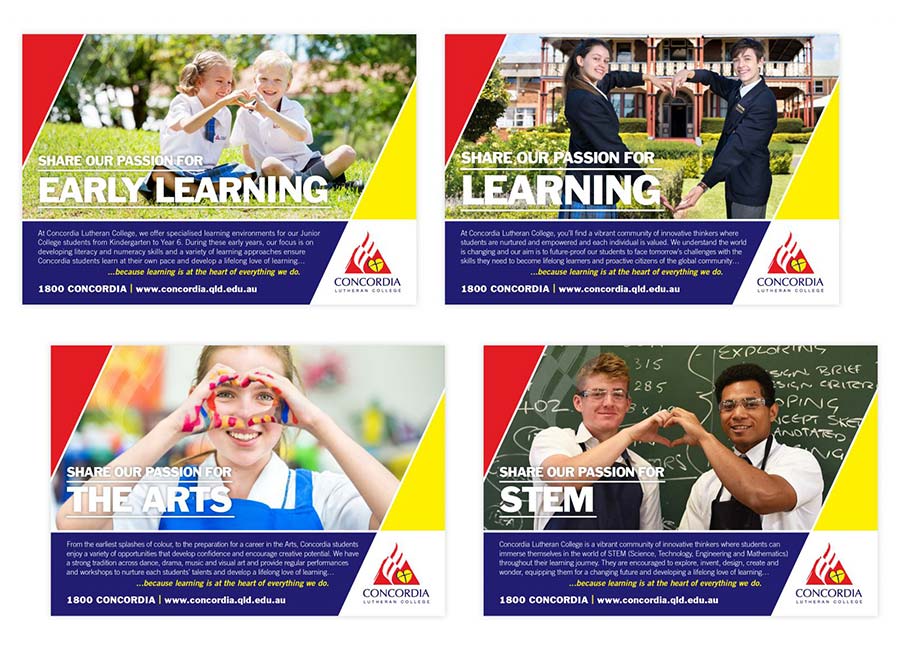 ---
Graphic Design and Copywriting