Spearhead Creative has continued to supply tactical support and communication materials to match the growth speed of one of the largest independent car rental businesses in Australia.
---
Branding
As a first step, we developed a new brand identity to accommodate East Coast Car Rental's ambitious commercial objectives.

---
Creative concepts
We also introduced a portfolio of creative concepts to position the brand effectively.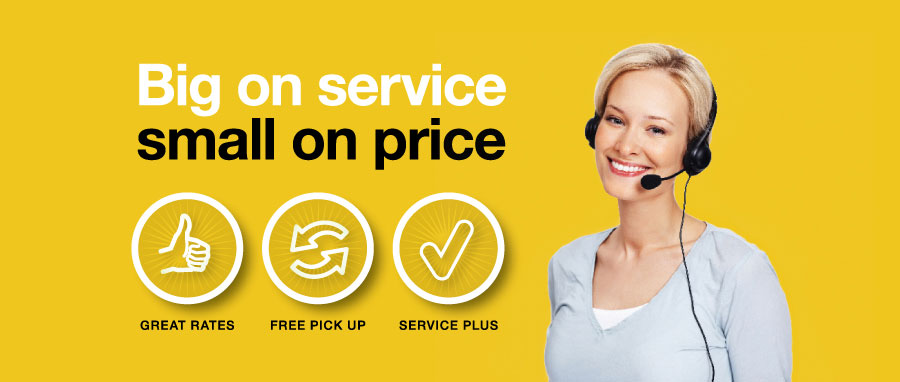 ---
Graphic design and copywriting
We designed various tactical marketing communication outputs to build brand equity.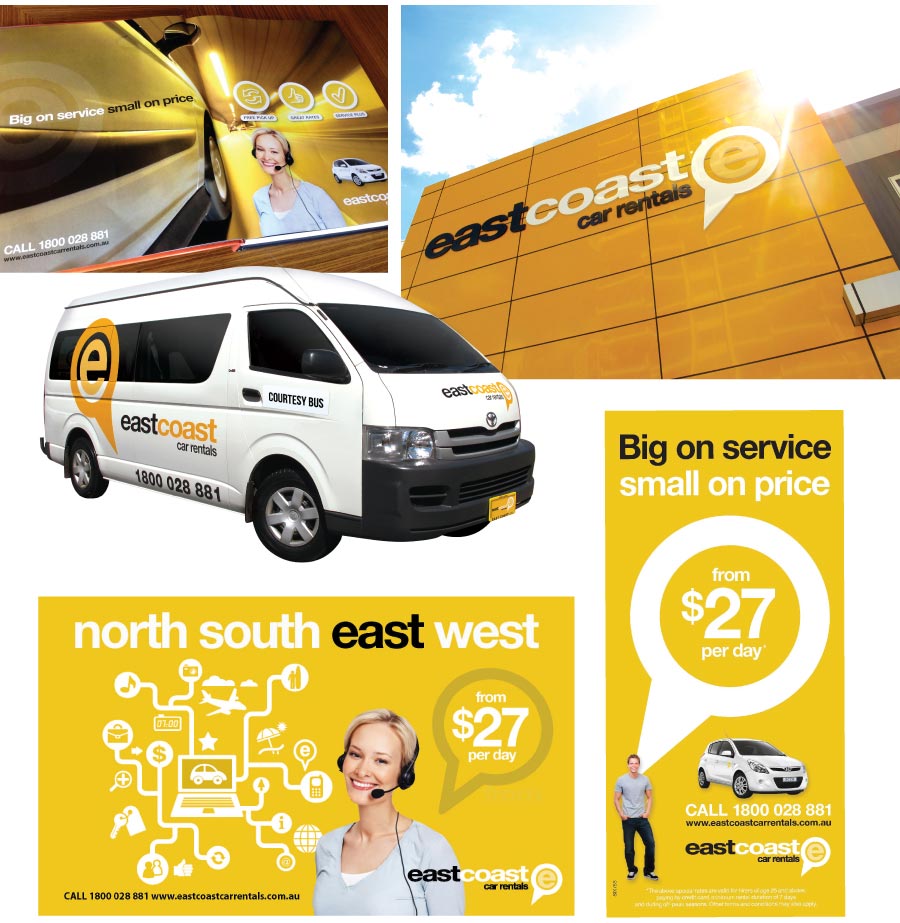 ---
Advertising Campaigns
Spearhead Creative developed the "There Starts Here" advertising campaign using iconic lifestyle and landscape images from both Australia and New Zealand, tailored to the local markets. These images are all intended to convey the same universal theme, to create a creative consistency, support the brand's key message and communicate a universal trope of 'escape' and the idea of 'possibility'.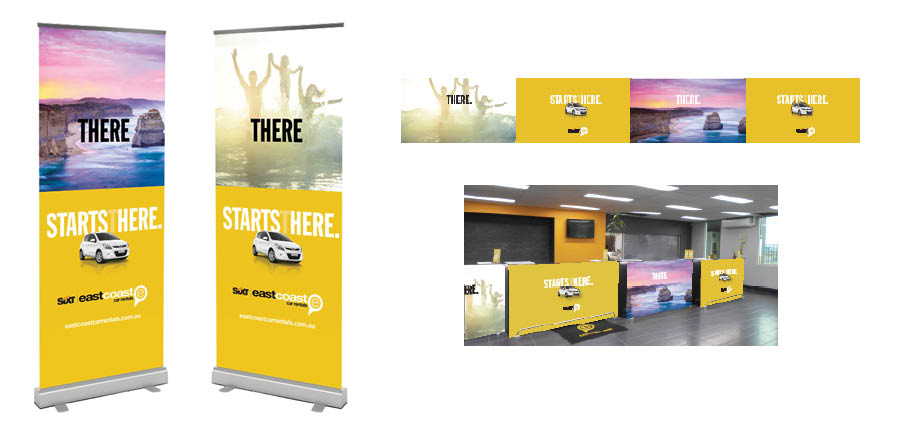 ---
Website and digital assets
To kick off their marketing plan, we developed and implemented integrated digital activities which encompassed an EDM and Facebook campaign, rewarding their customers and followers for submitting photos of their favourite 'on-road' experience.