Spearhead Creative were approached by this newly established financial advisory business – which was born out of the closure of the well-known Whittaker Macnaught Group.
Already established as a reputable and successful Financial Advisor, Michael Rowland was clear in his brief to maintain his position within the Sunshine Coast market place using a variety of tools. This project utilised every discipline of our business, from website design to video production, stationery and brochure design to social media – and continues to this day with ongoing marketing support and other BTL activities.
View the Rowland website
---
Branding
First we developed a new brand and logo as part of the identity.

---
Creative concepts
After we finalised the brand identity, we introduced a look and feel to encapsulate the key offerings and thoughtfully developed culture that is Rowland Financial Advisory.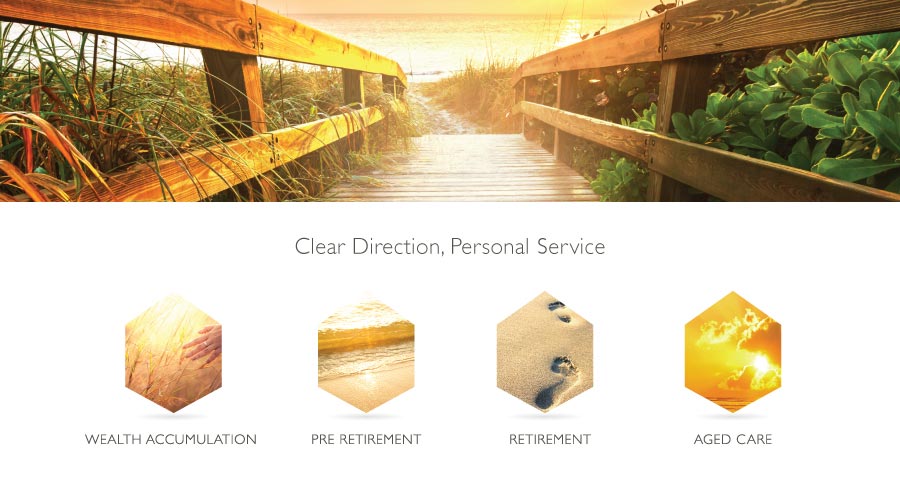 ---
Graphic design and copywriting
Applying the new creative concept to reflect the brand's positioning, we designed a multitude of supporting marketing communication materials to be utilised in various environments.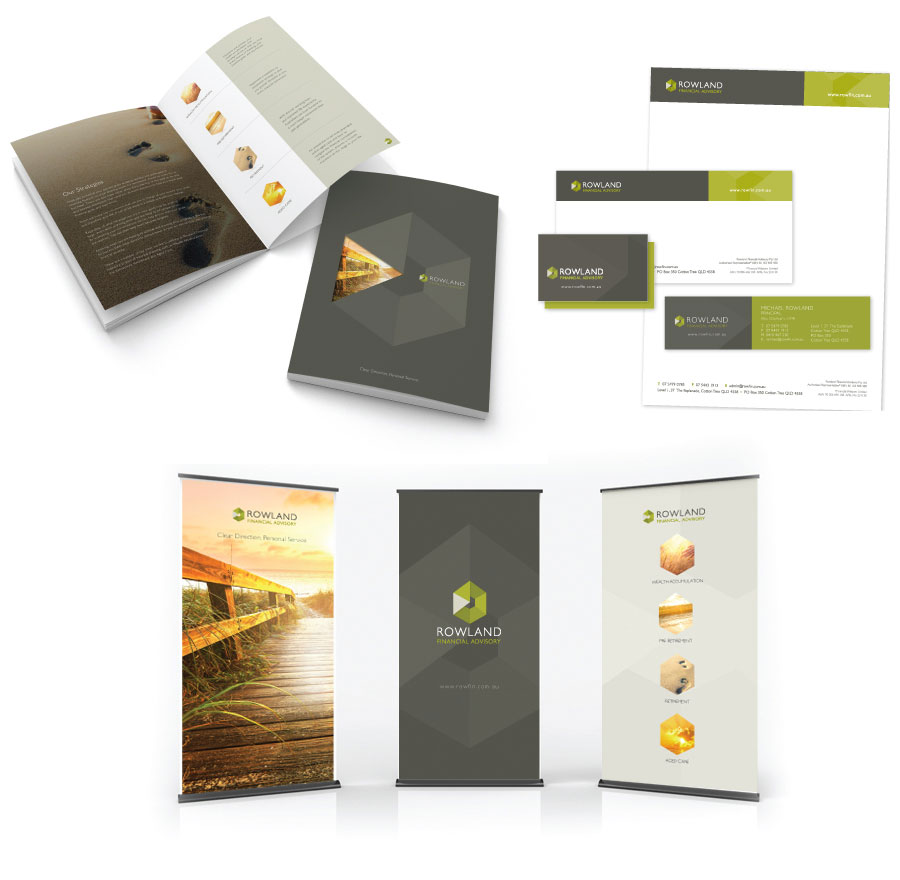 ---
Video, audio and print production
---
Advertising campaign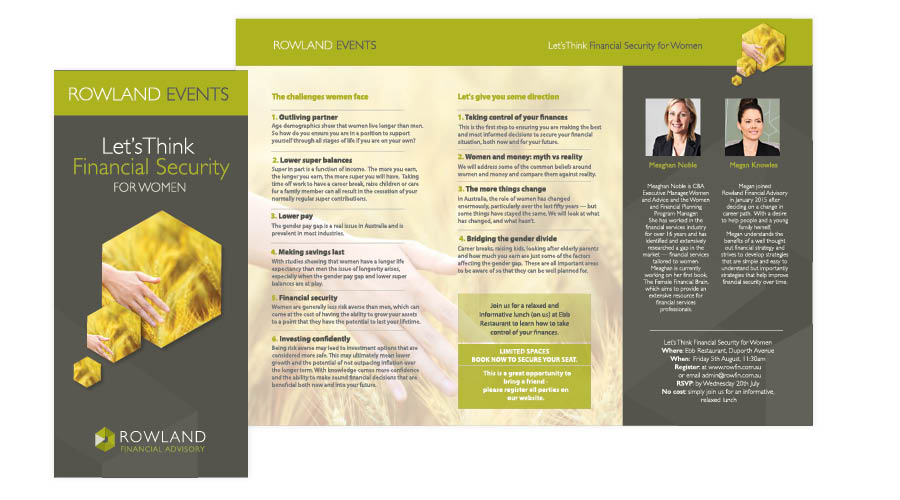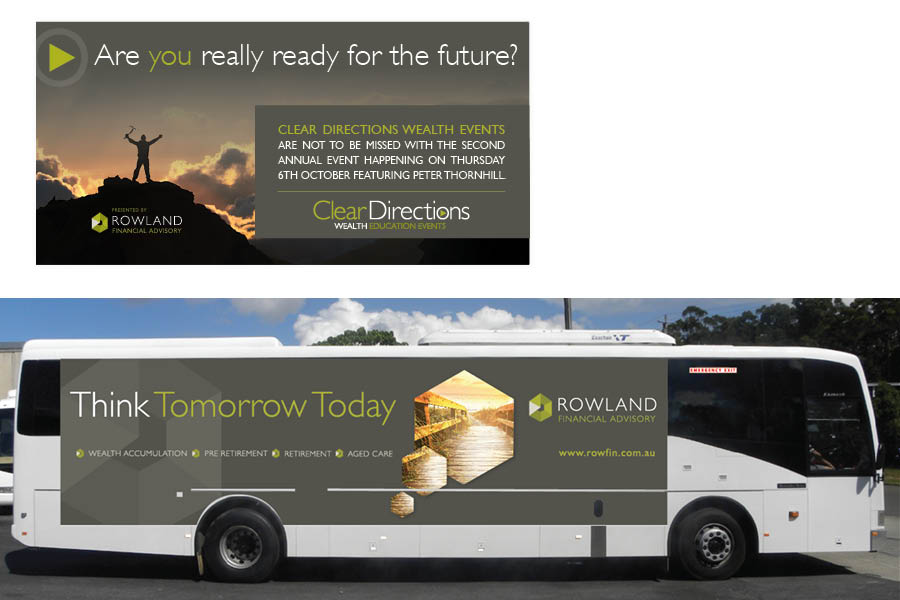 ---
Website and digital assets
We then rolled out a WordPress CMS website, as well as other digital assets for tactical purposes.