Founded by Sunshine Coast icon, Annette Sym, Symply Too Good To Be True is a leader and innovator in the weightloss industry, best known for their cookbooks and mentoring programs.
Annette's position as 'Australia's favourite weightloss mentor' is built on years of promoting realistic, sustainable weightloss through healthy lifestyle choices.
View the Symply website
---
Branding
Symply Too Good To Be True asked Spearhead team to give their brand a refresh. The results are a crisp, new brand with an invigorated Brand Positioning and Brand Story. We also helped rebrand and reposition their weightloss mentoring arm as 'Symply with You'.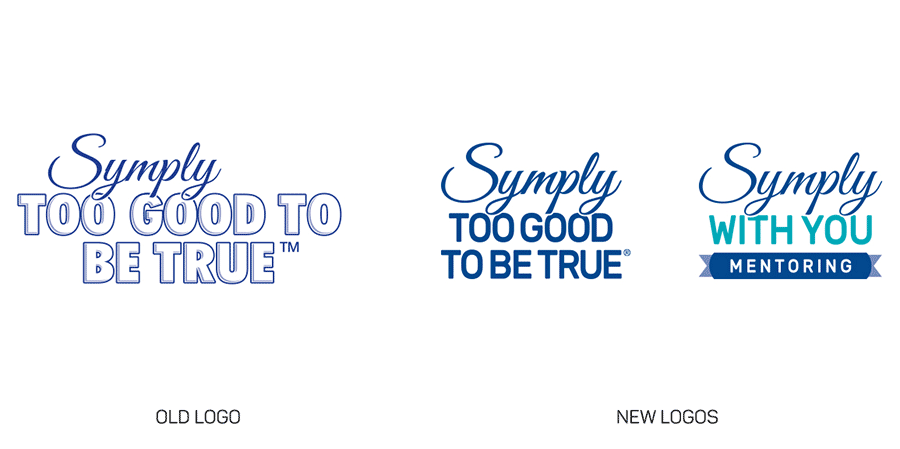 ---
Creative concepts
Following the brand refresh, we applied their new extended colour palette to their range of cookbooks and other printed material, including packaging designs for their range of Breakfast Shakes.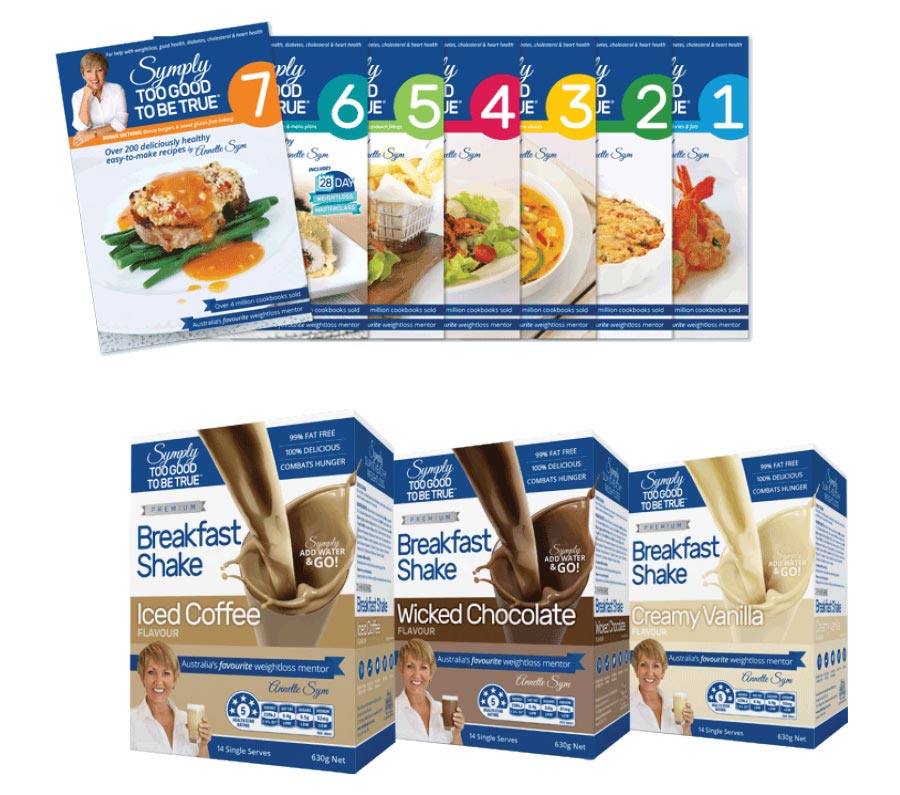 ---
Website and digital assets
To date, Spearhead has completed a full website overall and developed a new WordPress website for Symply Too Good To Be True and sites for their 28 Day Weightloss Masterclass and English and Mandarin versions of the website for their Breakfast Shakes.