Just Skin went to market with a very different approach to treating skin cancer – and launched their first practice on the Sunshine Coast.
Spearhead Creative developed a range of assets for Just Skin including a new brand, a brand strategy, creative concepts and a website.
View the Just Skin website
---
Branding
Just Skin commissioned Spearhead Creative to create a friendly, approachable brand – that didn't feel like the usual medical practice – that complemented the customer experience they hoped to deliver.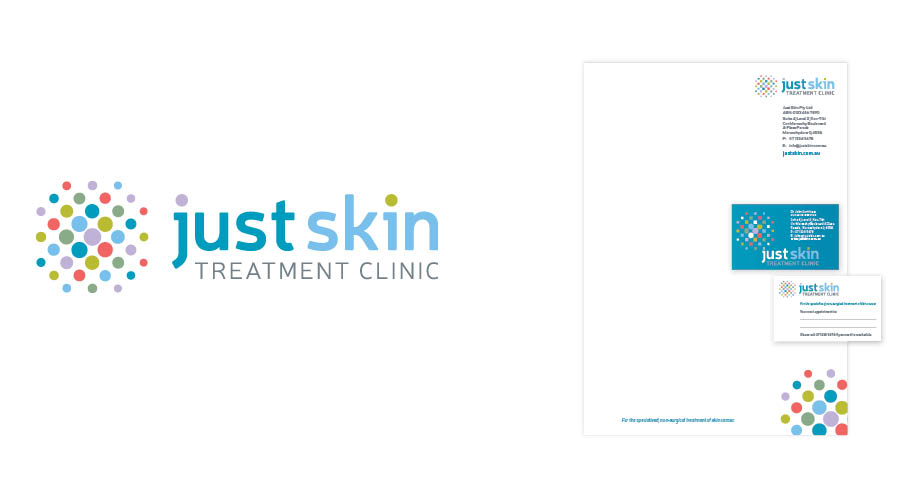 ---
Creative Concepts
Creatively, the brand comes to life with bright colours and quirky visuals that help soften what is a very serious subject. Many executions feature a question and answer scenario where the answer is always "We know just the spot." which alludes to both their expertise – and the new clinic.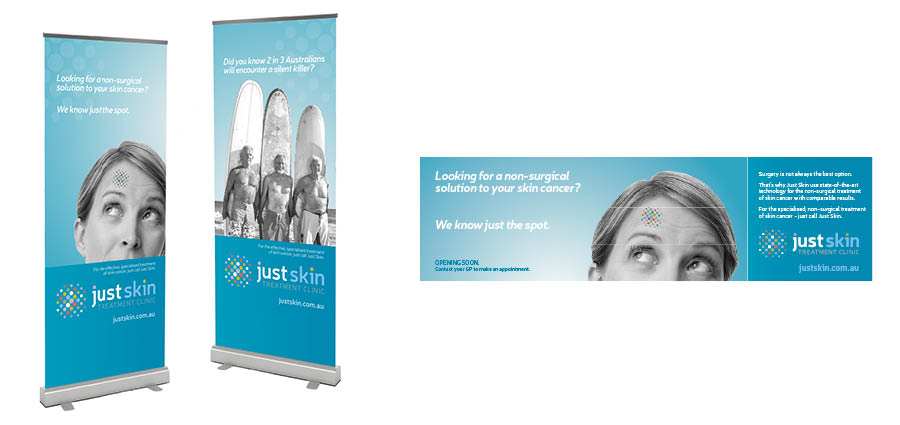 ---
Website and digital assets
Spearhead Creative also developed a new responsive WordPress website which brought all these elements together